Please fill out the details
we will get in touch
Gardeners Tooting Will Give You The Perfect Garden Care All Year Round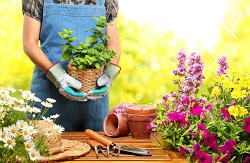 At Gardeners Tooting, we pride ourselves in our ability to give a caring and dedicated gardening service whilst keeping our prices low. Whether you need lawn maintenance or landscaping, we can respond to call outs swiftly and with the kind of dedication you'd expect from a top garden maintenance company. Many of our services are detailed on our website so explore what we can provide and simply get in touch today! Call us for a free quote from one of our professionals servicing the SW17 area.

Prepare your garden for the summer with our gardening help

If summer is approaching, it's never too early or too late to sort out the garden ready for BBQs and parties! We offer a huge range of maintenance options in the SW17 district to help make your garden summer-ready. With lawn planting and mowing, we can sort out those pesky patches of grass. With our Tooting garden design services we can have one of our expert landscape designers transform your whole garden in one go. We will be happy to discuss the different options available, and recommend the best course of action for you.

Gardeners Tooting can help with essential winter preparations

Even if winter is approaching, it's about time that you did what you could to make sure the garden will survive the clutches of ice and frost frequenting the SW17 area. Our professional Tooting gardening teams are experienced in crafting and maintaining a garden to survive the very depths of winter. Our experts will examine your garden and decide the best course of action. Our garden care services can also include garden landscaping, which can ensure that your garden can withstand winter and emerge happy and healthy in the spring.

Keep health and safety in mind when you deal with gardening

We're not only very conscious about making your outdoor area beautiful, but we're very keen to keep an eye on health and safety too. This can include the safety of children playing in the garden and also the wildlife and pets that traverse through it every day. We also consider these things when our professionals are carrying out maintenance, weed control and other tasks. Gardens can be very busy places for animals and wildlife, so wherever you are in Tooting, make sure you choose a SW17 garden maintenance company that truly cares about the health and safety when rendering its services.

Enjoy the benefits of expert gardening help

There's a whole host of benefits of bringing in professional Tooting gardeners to take care of your garden. A landscape expert can reshape and craft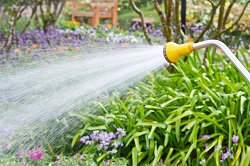 your garden beyond recognition. But landscaping is not the only option we have for the residents of the SW17 district; our experts can also provide comprehensive maintenance in a long-term package. This can include grass cutting or hedge trimming and pruning. We have hundreds of reasons why your garden will benefit from an extra caring hand, so explore our website for an idea of packages and prices today.

Professional gardeners Tooting need not cost the Earth!

We have been battling every day to keep our highly competitive prices as low as possible. However, we still believe that a lower price should not mean lower quality. We take pride in the skill and craft of our experts covering the Tooting region. From landscaping all through to lawn mowing, from short-term projects to longer-term contracts, we can tailor great and reliable packages for you at a great price. Just give one of our gardeners Tooting a call or send us an email and we can discuss your needs the details and give you a quote.


testimonials
what customers say
Garden Design Tooting looked after our gardens when we were stuck abroad and to be honest I was slightly wary as we hadn't used them before. We had absolutely no need to worry as when we came back the gardeners had transformed our basic...
Jennifer Garland
The workers at Gardeners Tooting do a fantastic job. They are very talented. I will be hiring them again.
Marge S.
Highly recommend anyone use this lawn care service, they always deliver top results.
Kevin Lee
I hired GardenersTooting to redo all of my flower beds. The gardener that came took great care as he planted the flowers and laid the mulch. Lovely.
Nora Hayes
Their gardeners certainly knew a thing or two about gardening. They gave me some great tips while sorting out the mess in my garden. Lawn Maintenance Tooting consist of a very customer-orientated team of experts.
Harry W.
I needed to hire a garden landscaper to help my mum get ready to sell her house. We did a lot of research and asking around before we ever called anyone, because we didn't want to pay to have a company not do a good job and need someone...
Tonya C.
Gardeners Tooting did such a stellar job on my lawn! The sod was expertly laid, and that was all I really cared about. But I will be using them again for maintenance, you can be sure of that! No one better for my lawn care needs!
Jeffrey Hobbs
I decided to sell my home and needed to clean up my yard. I decided to hire Ladscaping Services Tooting to help me with the task. The crew took note of my needs and started work right away. They were friendly and worked as per my...
Kate K.
With the hedge pruning service I hired from Garden Care Tooting my garden is looking a lot more spacious and bright! I didn't realise how dark my hedges were making my garden, but with the help of these experts it all looks so much...
Aimee Mattews
Lawn Maintenance Tooting definitely know a thing or two about gardening. The team I had the pleasure of meeting were extremely kind, professional and courteous. They kept me informed of their progress throughout their time working on my...
Nathan Jones